Commitment to Health, Safety, and Environment
At Vantage Construction we are committed to creating a working environment free from accidents, free from incidents, and free from environmental releases. When developing partnerships with our customers, we strive to keep safety at the forefront of our culture. Goal Zero is linked into our field operations, with OSHA certified safety leaders in all positions, we are able to incorporate safety goals into our business models and key performance indicators, strengthening our safety programs throughout our entire business process.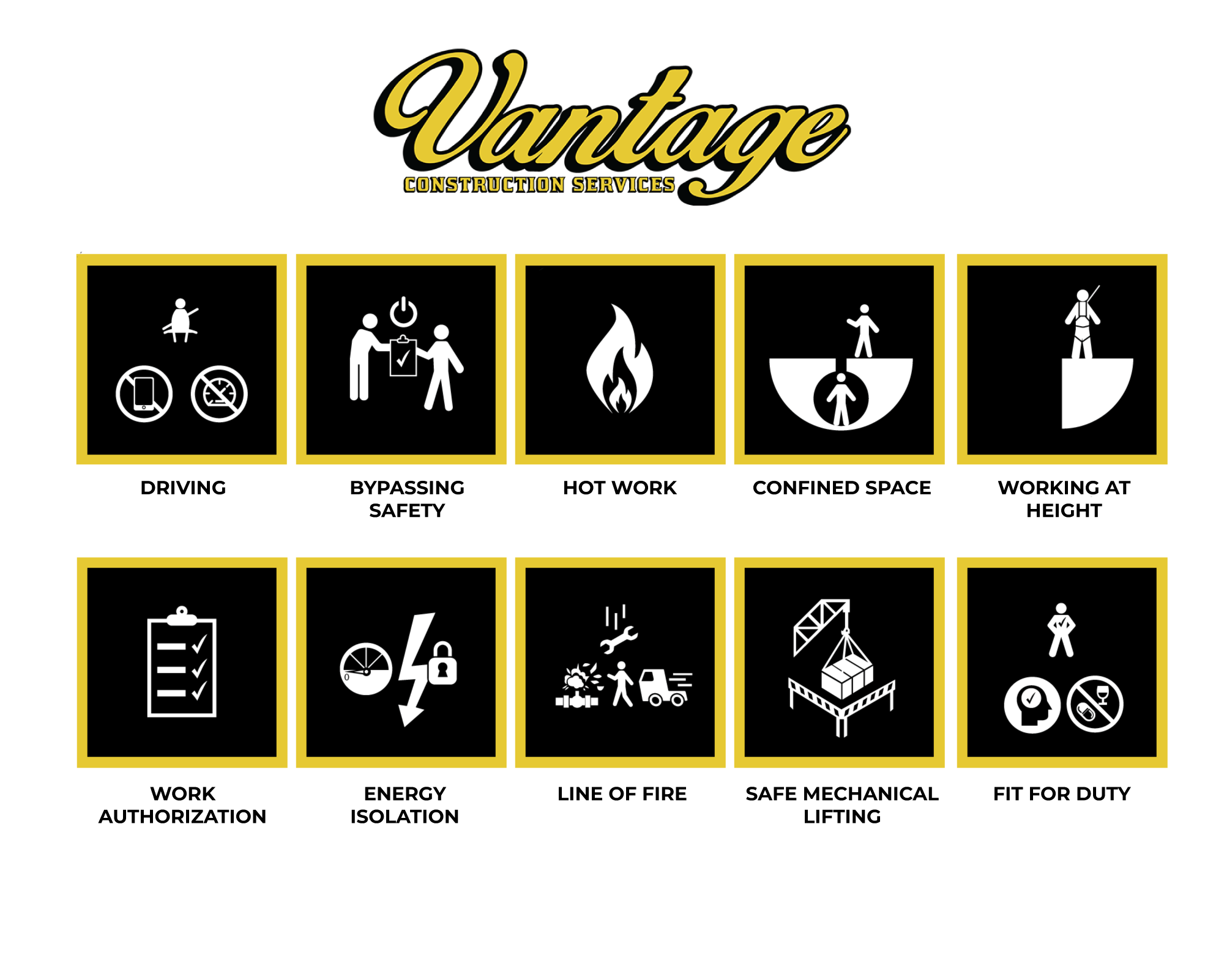 In conjunction with our partners and safety professionals, Vantage has developed a series of life saving rules. While this doesn't cover all the hazards we encounter in our lives, it serves as a guide to help shape the way we view our environments as we continue our journey to get everyone home safe.
Our goal is to keep each other safe at work and at home. We have a responsibility to look out for each other whether we are starting something new or performing a task we are experienced at. Vantage personnel are encouraged to actively participate in our behavior-based safety programs.

201 W Ranch CT
Weatherford, TX
76088
estimating@vantagesvcs.net
900 S. Stockton Ave
Monahans, TX
79756